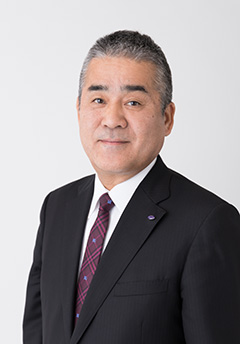 TOMATEC, since its foundation in 1950, has been providing a wide variety of products such as Glass Frit, Complex Inorganic Color Pigment, Gelcoat for FRP and Top Coat, Bulk Molding Compound for Countertops, Micronutrient Fertilizers, and imported raw materials. We have worked diligently to expand our business overseas.
It is management philosophy of Toyo Seikan Group that we will constantly create new and innovative values, aspire to achieve a sustainable society and contribute to people's happiness.
We strive to advance and grow further by developing new technologies and products under the management philosophy.
In order to achieve our mission as members of society, we keep a company motto in mind; TOMATEC<always for you and with you>. It is a great challenge for us to constantly create new values and aspire to achieve a sustainable society.
We are determined to contribute to our stakeholders and social development by supplying superior products swiftly.
I appreciate your further patronage and support.
Shuichi Takata, President